American Engineering Trusted Worldwide

TM

 For More Than A Century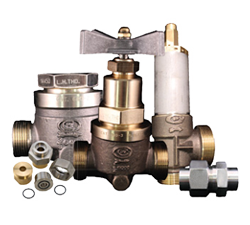 For more than 50 years, CPV ManufacturingTM has maintained the highest quality core products as this is central to its day-to-day work and larger development. CPV begins every design challenge by looking at the big picture of their customer's needs and expectations, going beyond "one size fits all." CPV takes the time to understand exactly how the products will be applied and incorporate that information into the manufacturing process.
W&O has focused on servicing the international maritime industry for more than 40 years. As one of the world's largest suppliers of pipe, valves, fittings and engineered solutions, W&O is more than a mere supplier. In addition to offering standard fitting packages, we also offer complete bilge/ballast systems and fuel monitoring systems. W&O's strategic branch network provides vessels with an extensive inventory and expert services, available in all European sea routes.
Applications
United States Navy
Australian Navy
Aerospace
Petrochemical Industry
Compressed Gas Industry
NASA
Pulp and Paper
Oil and Gas