In 2021, W&O supported the repair and ongoing sailing of the USS Potomac, providing technical knowledge following the discovery of a corroded greywater line in a void space in the vessel.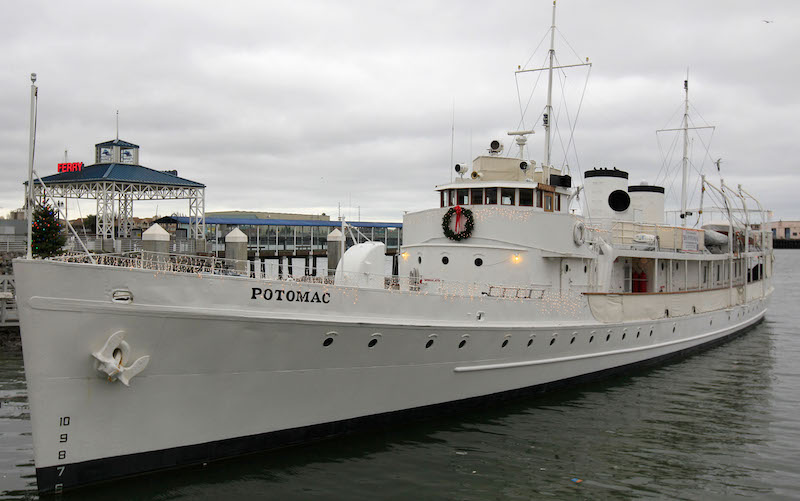 Large US military ships have expansive steel drain systems which are constantly battling harsh ocean conditions. Over years of exposure these systems often become highly corroded, compromising the systems operations.
Volunteer engineers working on the USS Potomac, identified this issue with the vessel, and reached out to W&O. W&O was pleased to donate the necessary materials for the vessel to be repaired. W&O used SeaCorTM by Georg Fischer, the first US Coast Guard approved thermoplastic piping system to replace the compromised system due to its light weight, durability, and U.V and corrosion resistance. These parts will not have to be replaced again for the life cycle of the vessel.
Kevin Hein,

 

Director of Engineered Solutions, for W&O's in-house engineering team, said:

 

"Seeing this historic vessel in dire need prompted us to provide support. Our expert, reliable and professional team were able to provide the right combination of high-quality products to ensure the vessel was repaired and back in operation in a few hours. We are incredibly proud to be able to support the maintenance of such a valuable piece of our nation's maritime history.  SeaCor is a complete marine system, that includes valves, pipe supports, installation tools and training to ensure ongoing protection for vessel operations. A modern marine system that will see this historic vessel prosper for years to come."
The USS Potomac was built in 1934 as the Coast Guard cutter Electra. In 1936, the 165-foot vessel, was commissioned as a U.S. Navy vessel and renamed the USS Potomac, and served as Franklin Delano Roosevelt's presidential yacht until his death in 1945.
After FDR's death, and $5 million spent to restore the historic vessel as a memorial to the president, today, the USS Potomac, is a National Historic Landmark and a vibrant part of the Oakland waterfront. Following the successful repair, the Potomac is currently open for dockside tours and cruises on San Francisco Bay.
Read more about the USS Potomac here: www.usspotomac.org